A revolutionary green alternative to hard armor.
As the world's most effective Green Design Engineering™ alternative to hard armor, the GreenArmor™ System offers a more aesthetically pleasing and environmentally superior means of protecting high-discharge waterways and steep slopes. You can learn about Keys to the System here. You will see that they bring together the most technologically advanced erosion control and revegetation products to provide:
30-50% less cost than hard armor
Twice the erosion resistance of natural vegetation
Higher-density turf
Unmatched factors of safety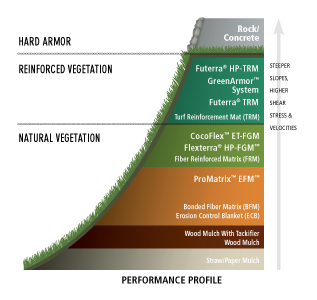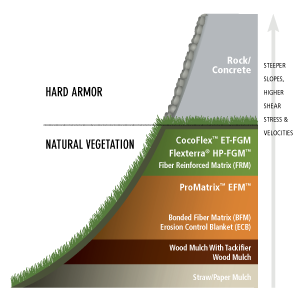 Now fill Enkamat/Flexterra TRM with ProGanics in place of topsoil and cap with Flexterra HP!
GreenArmor System Installation
GreenArmor Brochure (PDF)
GreenArmor Data Sheet (PDF)